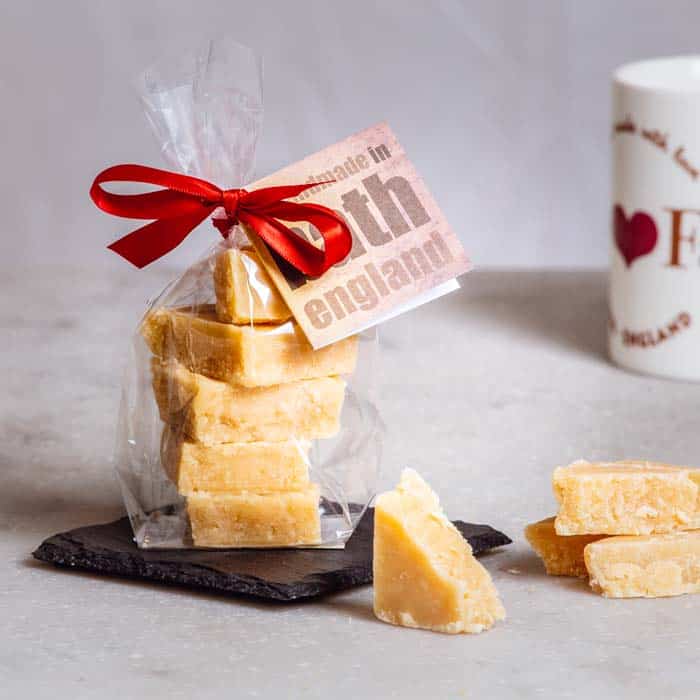 Misshapen Tablet Fudge
£4.50
Our tablet fudge is made with condensed milk and heated to a higher temperature, allowing it to crystallise.
Once cooled, you're left with a medium-hard sweet and crumbly treat.
Start Building your own handmade, personalised gift box here or select a box below. There are 3 exciting options to choose from.
WEIGHT: 115g