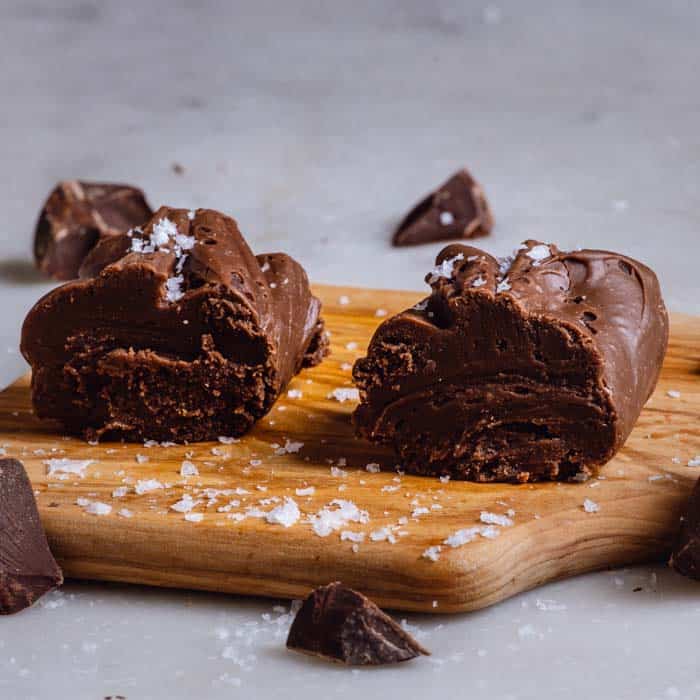 Salted Chocolate
£3.99
If you have never had salted chocolate it is definitely worth a go! We mix 100% cocoa mass with fresh cream butter and milk. The heated mixture is then poured onto our marble slab before adding a sprinkling of salt and shaping into our delicious American style fudge.
All of our Fudge is 100% handmade right here in Bath, with absolutely NO artificial ingredients
And what a choice! Have a look at all the yummy flavours and then head off to the shop to start building your Fudge Box. We can have either 2, 4 or 8 pieces of our handmade fudge boxed up and ready to ship in a jiffy.
Single Cream, WHOLE MILK, butter, sugar, glucose syrup, 100% cocoa mass, salt