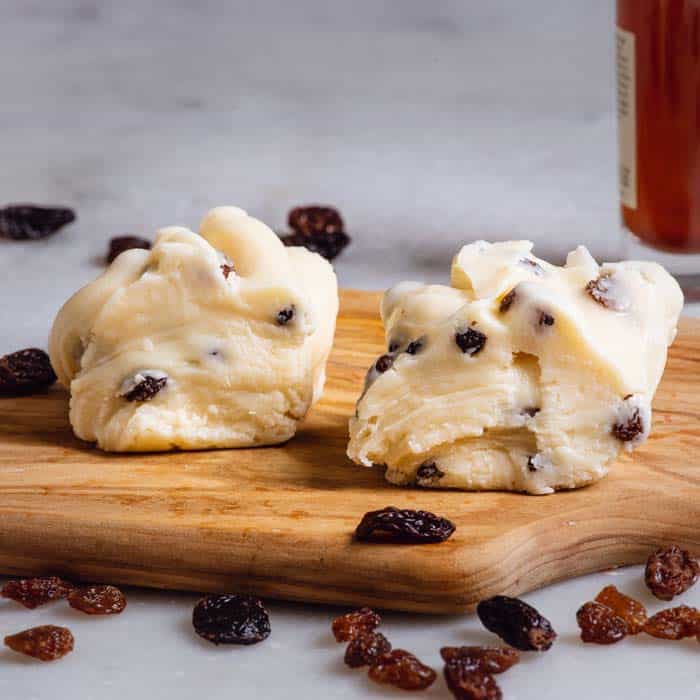 Rum Raisin
£3.99
Inspired by one of Italy's finest flavour combinations, the Fudge Factory Rum Raisin fudge is for those that like a little kick added to their sweet treats! Our signature vanilla fudge is mixed with plump raisins and a splash of warming rum to create our interpretation of a classic.
All of our Fudge is 100% handmade right here in Bath, with absolutely NO artificial ingredients
And what a choice! Have a look at all the yummy flavours below and then head off to the shop to start building your Fudge Box. We can have either 2, 4 or 8 pieces of our handmade fudge boxed up and ready to ship in a jiffy.
Ingredients: Single Cream, WHOLE MILK, butter, sugar, glucose syrup, rum (ALCOHOL), raisins