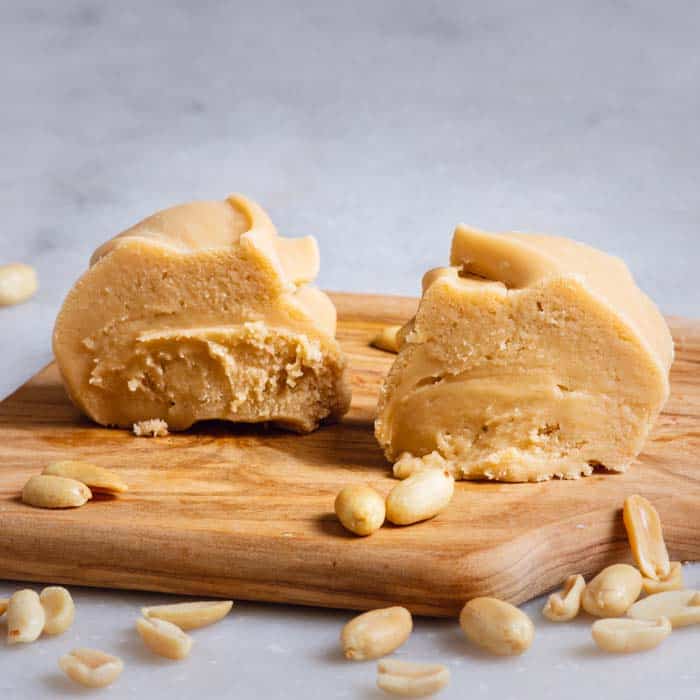 Peanut Butter
£3.99
Our classic American fudge made with fresh cream, butter and milk. We mix in smooth peanut butter whist the fudge cools on our marble slab to create this delicious flavour. The result is incredible!
All of our Fudge is 100% handmade right here in Bath, with absolutely NO artificial ingredients
And what a choice! Have a look at all the yummy flavours and then head off to the shop to start building your Fudge Box. We can have either 2, 4 or 8 pieces of our handmade fudge boxed up and ready to ship in a jiffy.
Ingredients: Single Cream, WHOLE MILK, butter, sugar, glucose syrup, PEANUT BUTTER