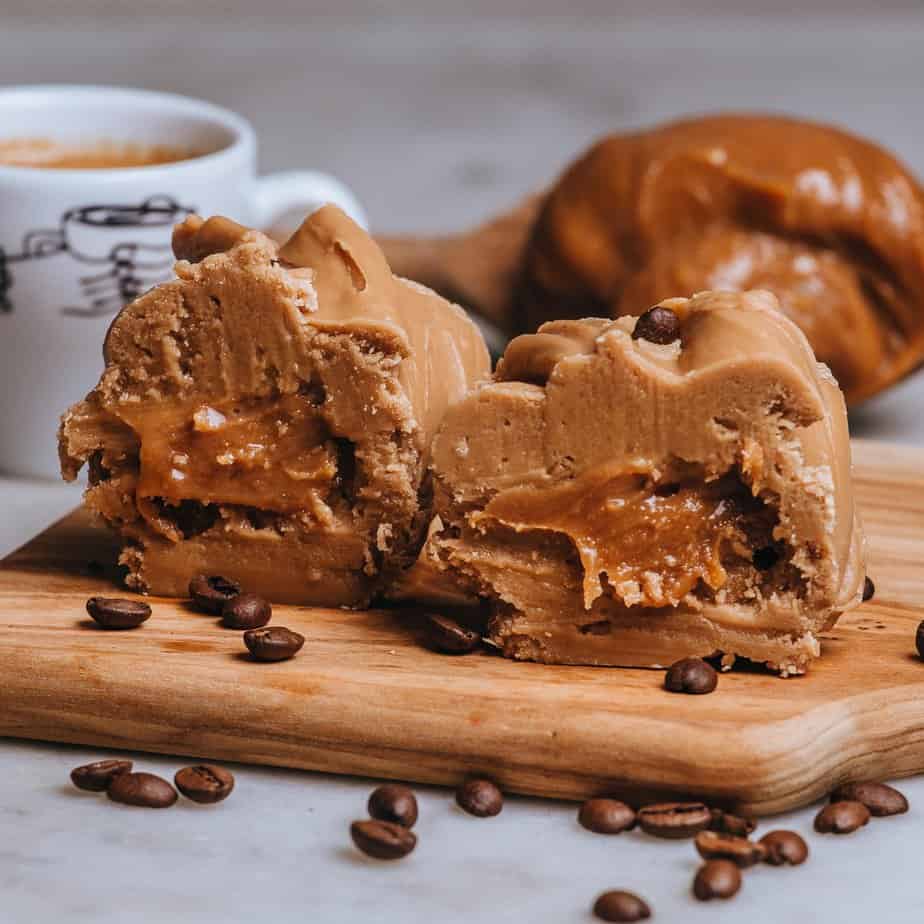 Coffee Caramel Fudge
£3.99
If you're a caffeine junkie, you're going to love this one! We've taken our deliciously rich "Real Espresso" coffee fudge and filled it with our amazing handmade caramel, for the ultimate in "bitter-sweet" taste sensations!
All of our Fudge is 100% handmade right here in Bath, with absolutely NO artificial ingredients.
Why not check out all the delicious handmade fudge flavours and then head off to the shop to start building your Fudge Box. We can have either 2, 4 or 8 pieces of our handmade fudge boxed up and ready to ship in a jiffy.
Ingredients: Single Cream, WHOLE MILK, butter, sugar, glucose syrup, real espresso coffee, camp coffee, salt, homemade caramel (Evaporated Milk, Fresh Double Cream)